Vegetal design & Clothes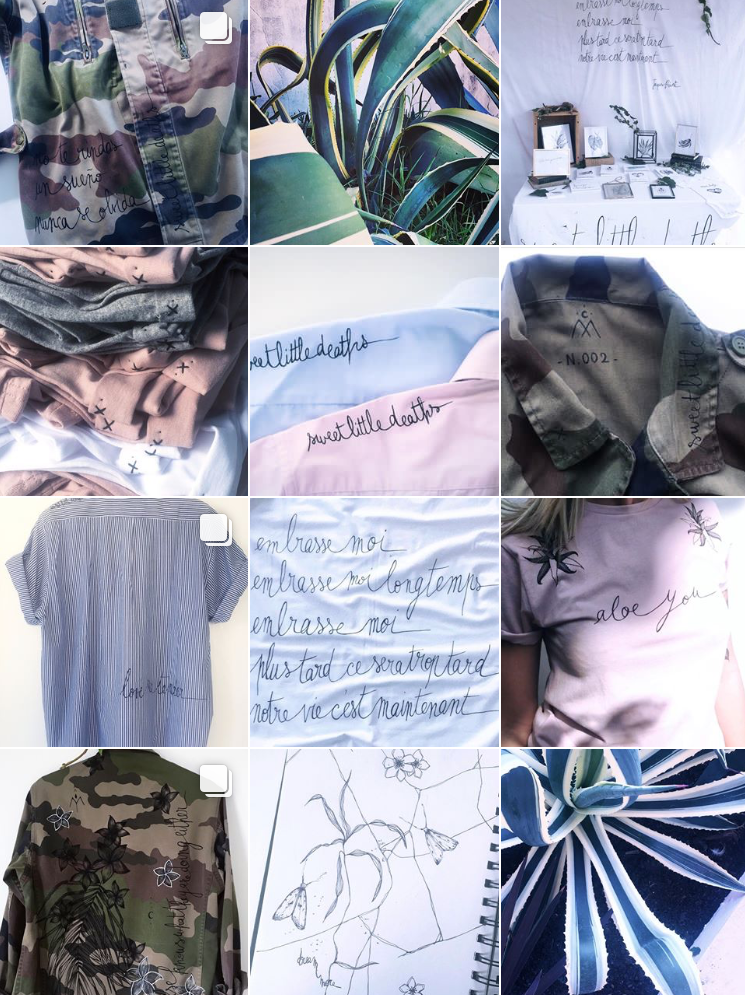 I'm in love with a French brand created by Amandine: SWEET LITTLE DEATHS.
She draw and write by hand with ball pen, Rotring pen or with Indian ink most of the time on recycled paper.
T-shirts are 100% organic coton hand printed and hand embroidered on each sleeve.
Also she started Upcycling Vintage pieces. She makes unique hand painted Jackets and Shirts that can be personalized..
10 % of reduction with the code ISABELLA when you order.
French Artistic clothes delivered around the globe !!!